Support CARITAS at one of these coming events!
A Day of Self Care at ONE Wellness
On Saturday, 
June 2
ONE Wellness
 is partnering with CARITAS and Health Warrior to offer free classes all day and collect donations to support our mission. Health Warrior will be donating a free bar to everyone who donates to CARITAS at the event and will match each donation by giving bars to our clients at CARITAS.
Class schedule:
9:00-9:45: Interval Training
10:00-11:00: Yoga: Basic Foundation Flow
12:00-1:00: Intro to MELT
1:15-2:15: Intro to Nia
2:30-3:30: Interval Training
5:00-5:45: Meditation: Finding Peace
Sign up online to reserve your spot!


CARITAS Works Commencement Ceremony

Friday, June 8
Every five weeks, CARITAS Graduates a new class of men and women from the CARITAS Works program. Join us as they accept certificates and share their stories of triumph and plans for the future. RSVP to Marilyn Milio mmilio@caritasva.org.
Synapse Networking Every Other Week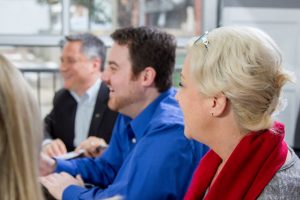 Thursdays, 8:30 a.m.
1532 High Street, Richmond, VA 23220
CARITAS hosts a biweekly networking opportunity. Locations and times change. Please visit Synapse on Facebook for the latest times and opportunities. Look for "HUB019" for CARITAS times.  RSVP via Facebook or email tterry@caritasva.org. Learn  more about Synapse here.