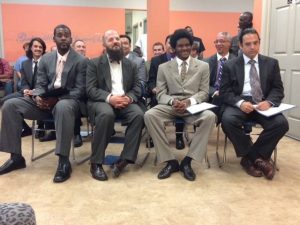 CARITAS Works Commencement Ceremony
Wednesday, February 26, 2020
3-4 p.m. 700 Dinwiddie Avenue
Every six weeks, CARITAS Graduates a new class of men and women from the CARITAS Works program. Join us as they accept certificates and share their stories of triumph and plans for the future. RSVP to Marilyn Milio mmilio@caritasva.org.
Future Commencement Dates:
April 10, 2020
May 29, 2020
July 2, 2020
September 3, 2020
17th Annual Celebrity Serve
Thursday, February 27, 2020
6 – 9:30 p.m.
The Tuckahoe Woman's Club
We will Come Together for a fun 70's-themed dinner to benefit CARITAS. Here's a list of our local celebrities who will be serving YOU during the 2020 event: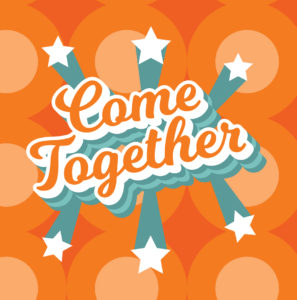 Jason Alley–Comfort, Alley/Jones Hospitality
Jonathan Austin–Richmond's favorite juggler
Juan Conde–WRIC 8
Andrew Frieden–NBC 12
Hamilton Glass–Mural Artist
Susan Greenbaum–Singer/Songwriter
Russ Huesman–UR Football
Jack Lauterback–103 Play
Robey Martin–Eat It Virginia
Ed McLaughlin–VCU Athletics
Todd Parney–Flying Squirrels
Camille Schrier–Miss America
Kat Simons–Mix 98.1
Jayme Swain–President, VPM
Susan Winiecki–Richmond Magazine
… and a few surprise guests!
u-fab CHAIRity
October 23, 2020, 6:30 p.m. u-fab, 7921 W Broad St.
Influential Richmond artists transform old chairs into unique pieces of art in a makeover challenge and auction to benefit CARITAS.
Thank you to everyone who attended our 2019 event and helped to raise more than $45,000!