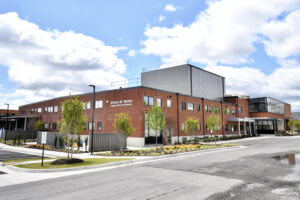 CARITAS Works Commencement Ceremony
Graduations are held at 700 Dinwiddie Avenue or 2220 Stockton Street – Please double check below!
Every six weeks, CARITAS Graduates a new class of men and women from the CARITAS Works program. Join us as they accept certificates and share their stories of triumph and plans for the future. We're usually streaming live on Facebook these days. Tune in here.  Send questions to Marilyn Milio mmilio@caritasva.org.
December 28th: Works A8 Commencement, 11 a.m. (Stockton)
December 21st: Works Class 86 Commencement, 3 p.m. (Dinwiddie)
Warehouse Sales
Shop furniture, home decor, lighting, and more that we cannot offer our clients. We partner with Curtain Call to host regular warehouse sales where you can find anything from kayaks to vanities to big comfy couches, all at a steal! Proceeds support our mission. Learn more and shop the next sale.
Holidays at CARITAS
December 2022