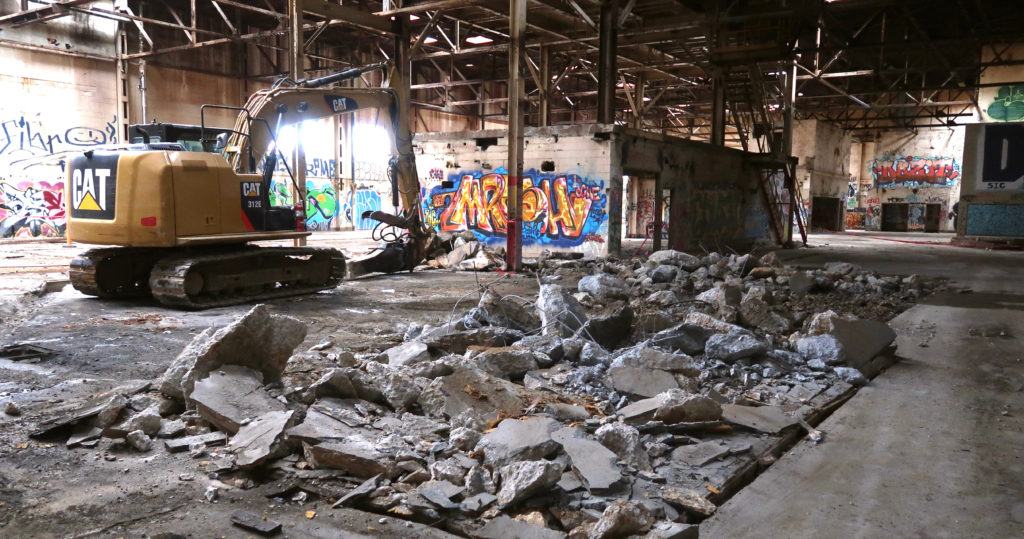 Flourish Spaces founder Stevie McFadden says her venture into interior design was accidental. Until 2016, she had been flexing her graduate degree in organizational behavior to help improve workplace cultures. As a hobby, she helped friends and contacts redesign and remodel their homes.
"I kept thinking I would have to choose between two seemingly opposite career paths at some point," she said. "One day, I had the realization that they weren't separate."
"Space can be a huge influencer on the behavior and performance you get from people. By applying the research of organizational behavior principles –what motivates and influences individual and collective behavior(s)–we can create places that aren't just pretty, but better spaces for individuals, teams and organizations to thrive."
Flourish Spaces Richmond area client list includes LUSTRE by Adolf, a jewelry store; The Broad, a female social club and coworking space; Blue Heron Capital; Mis En Place, a cooking school; Partner MD, a concierge medical firm; Triple Crossing, a brewery. Other nonprofit clients include First Tee of Greater Richmond, an organization focused on youth character development through the game of golf; and the Boys and Girls Club of Richmond, who recently expanded their services for teens to help them launch into college. Now, CARITAS joins the list.
McFadden has personally been a volunteer for CARITAS for 13 years, including past service as a board member, training men in the recovery program to compete in the Ukrops Monument Avenue 10k, and helping clients write resumes and practice interview skills in the workforce development program.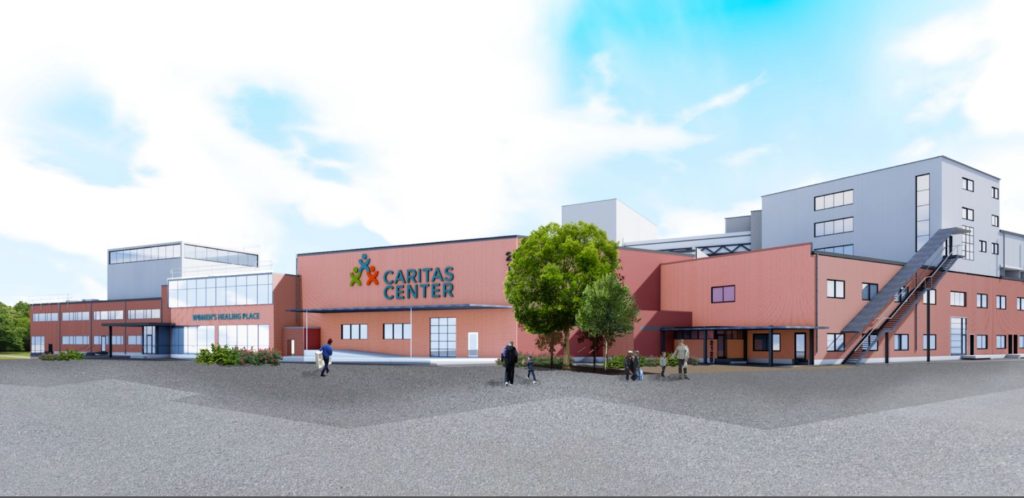 Eventually, McFadden found herself sitting on a committee to talk about the viability of The Healing Place for Women in 2009 (to date, it has only been able to provide men recovery services). While the agency didn't pursue the concept then, it reignited the project and began construction in 2019 on what will be known as the CARITAS Center. When completed, the 150,000 square foot building will feature:
CARITAS: The organization's administrative offices will be centralized at this site.
The Healing Place for Women: A substance use recovery program available to low-income women in the region, a sister program to the agency's current program The Healing Place for Men.
47-Sober Living Apartments: For graduate's transitioning and for qualifying community members.
Furniture Bank: A social enterprise accepting furniture donations and refurbishing them for sale or donation to low-income households.
Emergency Shelter: This new facility will replace the mobile, congregation-based model that has operated in the Richmond region for more than 30 years.
CARITAS Works: A workforce development program for men and women facing significant barriers to employment.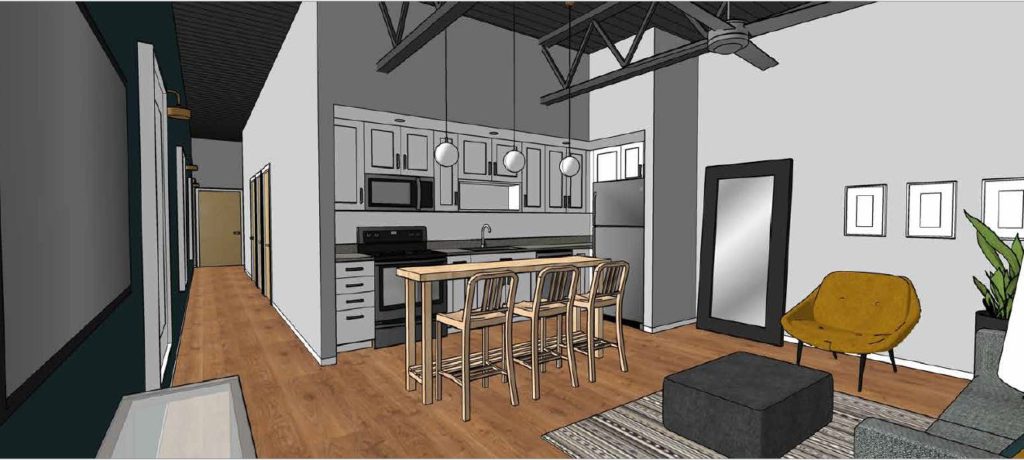 Today, bricks have been laid, the roof has been covered, and floors have been filled with concrete. In between those spaces, McFadden and her Flourish team have designed the interiors for the programmatic, volunteer, and living spaces inside.
'We didn't want it to feel institutional," McFadden said. "We also didn't want it to feel traditional–there is nothing traditional about this organization. It is innovative."
"We decided to take cues from a residential and hospitality space as a jumping off point."
Flourish worked with Patrick Gegan, an architectural designer specializing in branded retail and hospitality environments. He has also served as an adjunct faculty member with both VCU School of the Arts and New York School of Interior Design. Walter Parks Architects and construction firm KBS are part of the team bringing this project to life.


In addition, McFadden and her team turned to volunteers for guidance. More than 15,000 volunteers a year have helped keep CARITAS's programs running. Many of those long-time volunteers are from key congregational partner to participate in making some of the selections for the for some of the sober-living apartments on site. So far, there are 5,266 pieces of furniture and counting, which doesn't include signage, decor, or plants.

"We want the community that has supported the mission of CARITAS for so many years to have a sense of ownership and pride about the Center by making them feel connected to the process of building the place," she said. "We know the community is going to be healthier because of this innovative approach to solving homelessness and addiction."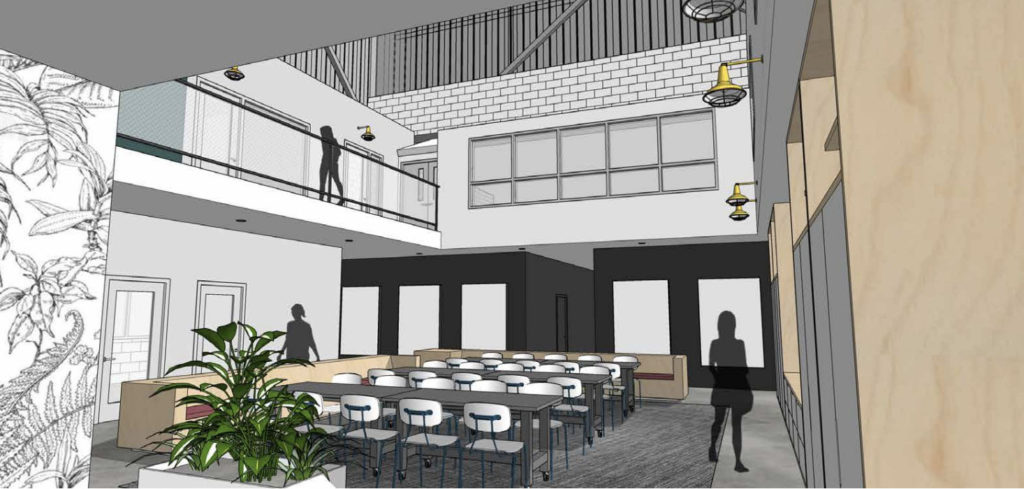 Learn more about the CARITAS Center.