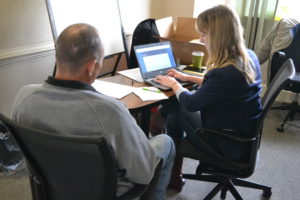 Finding a pathway from crisis to stability requires more than a new home, a sober lifestyle, or furniture. We know this well at CARITAS as we help guide our neighbors toward life-long self sufficiency. During the short time residents are with us, our case managers work to connect our residents to a variety of resources outside of our programs, including healthcare.

"CARITAS serves the community members hit hardest by crisis," said Allie Cornell, Senior Shelter Program Clinician.

For this reason, the Department of Medical Services (DMAS) reached out to partner with CARITAS as Medicaid expansion takes effect. Close to 400,000 adults are now eligible for new coverage options.

"We knew expansion would really impact the clients of CARITAS," said Sarah Samick, DMAS Regulatory Coordinator and CARITAS volunteer. "They really meet the criteria that expansion would help in particular."

Samick is leading an effort to pilot an initiative to register eligible adults at nonprofit agencies. As a volunteer, she knew the mission of CARITAS and, along with her team, chose to pilot the application concept at CARITAS. During the first week in December 2018, DMAS staff hosted application events at two of CARITAS's locations. They helped register nearly 140 residents.

"The Medicaid changes open up a lot of services for our clients, not just health care, but other supportive services," Cornell said.
This first week was such a success, the staff is coming back again.
"The partnership between DMAS and CARITAS exemplifies our agency's mission to improve the health and well being of Virginians through access to quality healthcare coverage," says Matthew Harrison of DMAS.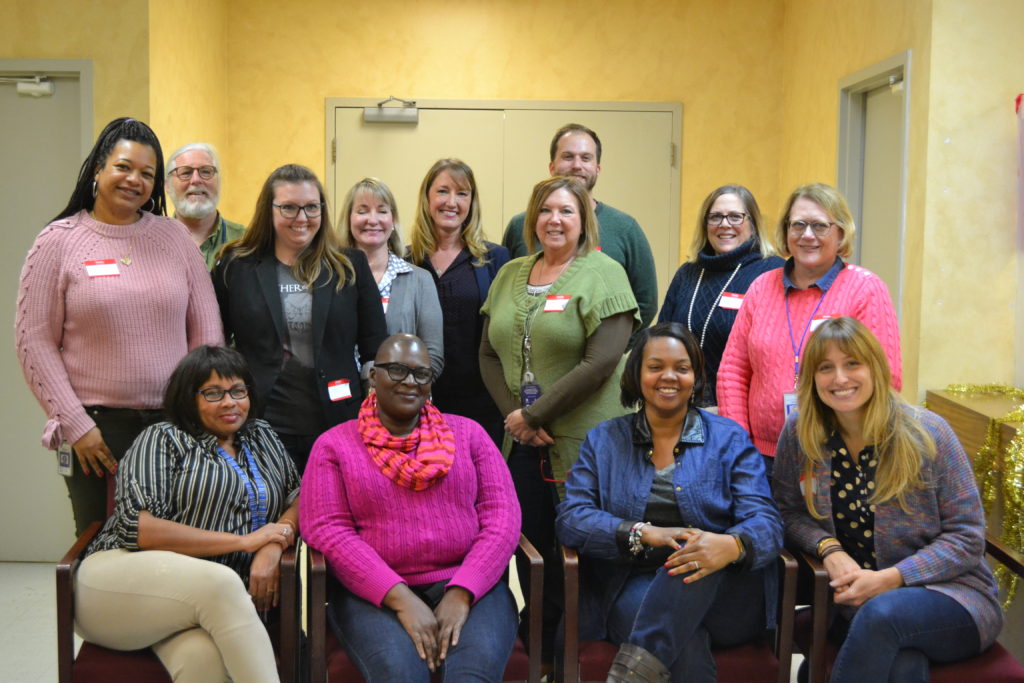 As DMAS staff assists residents of the program with the application process, they also teach case managers how to aid clients with the CommonHelp application, which can be found here: https://commonhelp.virginia.gov. The goal for DMAS, says Samick, is to replicate these application events with other community partners throughout the Commonwealth in 2019.

"Another benefit we didn't expect is the ability to interact with and learn more about the people impacted by Medicaid Expansion," Samick said. "We're even more excited to help more people now."

Updates to the state's policies on Medicaid eligibility have been announced alongside other initiatives and efforts to combat the opiate epidemic. At The Healing Place, CARITAS offers a long-term peer-driven residential recovery program for men. Newly opened medication assisted treatment centers will provide recovery options that are covered through the new Medicaid expansion. While these interventions may work well for some, The Healing Place model is a non-medical approach that works for people who have tried many other options. The Healing Place also forges pathways to sobriety for individuals addicted to substances other than opiates including alcohol and cocaine.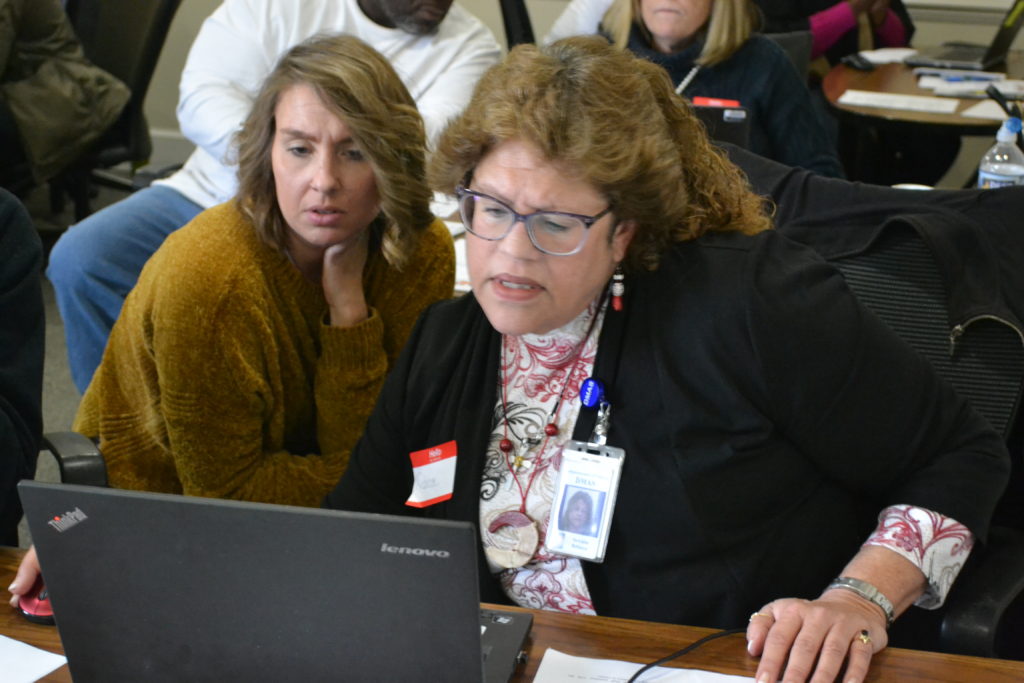 "A strong support system of people and resources is vital to any person's success in recovery," said CARITAS CEO Karen Stanley.  "As the challenge of addiction evolves, so do we and we're excited to have partners like DMAS working with us."

Alongside the Medicaid expansion, and in the spirit of reaching more people, The Healing Place will extend its services at no cost to residents beyond the Greater Richmond Area. CARITAS remains client-focused and hopes to reach even more people who are struggling with the disease of addiction

For more information about CARITAS, please visit www.caritasva.org.
To learn more about Medicaid expansion, please visit coverva.org.