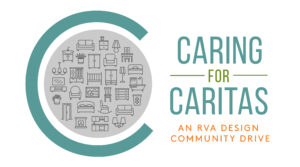 Join the Richmond interior design community as they come together for the first-ever RVA Design Community Furniture Drive to support the CARITAS Furniture Bank! 
Event Details: (DOWNLOAD THE FLYER HERE)
Friday, May 14, 3-6 p.m. | Saturday, May 15, 9 a.m. – 2 p.m.
Custom View Homes & Doors | 1965 Westmoreland Street, Richmond, VA 23230
Learn more about the items we accept.
Watch our special interview on Virginia This Morning!
Read our Richmond Magazine feature!