It takes approximately $10,000 a day to keep our programs operating at CARITAS. With the help of volunteers, efficient leadership, and creative partnerships, we make that number feel much larger. In a single day, hundreds of people are putting their hands together to bring compassion, hope, and real solutions to our community.
In the CARITAS Shelter, in addition to meeting basic needs like shelter and food, we're connecting people in crisis to resources like health care and housing so they can become self-sufficient again. Thousands of volunteers, community partners and our talented case managers make this possible.
At The CARITAS Furniture Bank, natural disaster and domestic violence victims alike are receiving essential household items as they move into their new, stable homes. They're referred by more than 90 nonprofits and social services agencies in our community. Volunteers help them shop and select furniture items with compassion.
Within the walls of The Healing Place, we're leading men (and soon women) back into the workforce and reuniting them with their families. Together, our peer mentors, volunteers, and committed community partners show up every day to do this difficult work in our long-term, peer-to-peer residential recovery program. From serving 600 meals a day to making sure each resident has a Big Book, every essential need is met so recovery is possible.
CARITAS Works just graduated its 67th class of men and women who now have the skills and tools to successfully apply for jobs. Professionals from businesses like Capital One and Ledbury come in to teach and inspire. Congregations and community groups helps us provide meals and other supplies.
Our work is difficult. Supporting it isn't.
Join us in raising $10,000 to support a day of work at CARITAS. Turn your gift today into hope tomorrow.
Follow and share our images on social media. Tap the links at the top of our website for your favorite social channels. Simply click "Share" on the social posts, or download and use this image: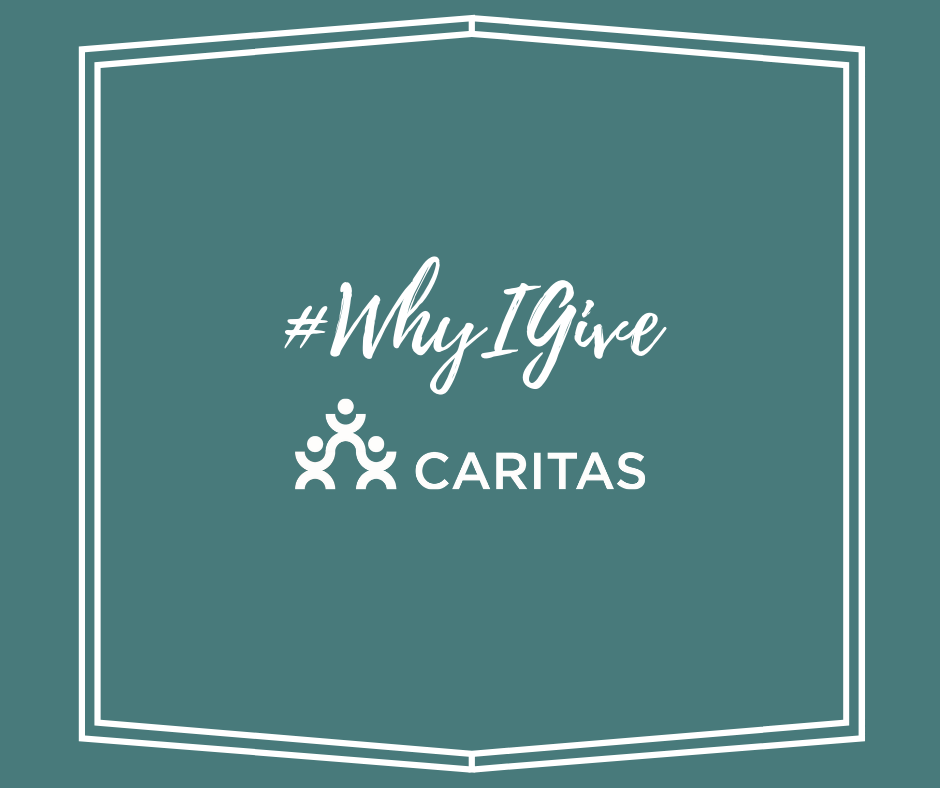 Share YOUR giving story in your caption! Tag #WhyIGive and @caritasva in your caption.
Email Marketing Manager Megan Wilson for more info or help sharing your story: mwilson@caritasva.org.
Thank you for giving the gift of hope.