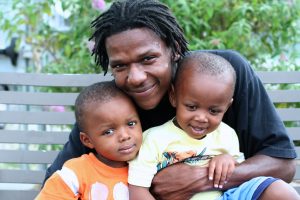 CARITAS's family of programs include the Shelter, The Furniture Bank, The Healing Place, and the Works program.
Get Shelter
To get shelter, please contact Commonwealth Catholic Charities Central Intake. Call them them at 648-4177 to arrange a personal interview or go in person Monday-Friday 9:00 a.m. to 4:00 p.m., 511 W. Grace Street.
Get Furniture
Clients must be referred to us by one of our Agency Partners, as we only schedule clients referred to us by our Partners. Please view our list of Agency Partners to see if your case manager can help.
Get Sober
Our specialty Shelter is open 24-7-365. Please call 804-230-1184 for help. To enter the recovery program directly, clients should be dropped off at 700 Dinwiddie Avenue between 9:00 a.m. – 4:00 p.m. Clients need to bring at least a 30 day supply of any medication they are on. Here's an accepted medication list. 
Get A Job
CARITAS Works is a job training and life skills program. To be admitted, you will need a referral from your Case Manager and you will need to fill out an application and have an interview with a CARITAS Works staff member. For more information contact CARITAS Works Program Manager Marilyn Milio at mmilio@caritasva.org or (804) 343-5008  ext 406.