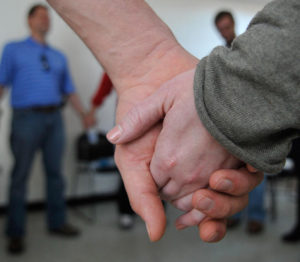 Welcome to the CARITAS Family Resource Initiative
This page is dedicated to supporting friends and family of loved ones strugging with substance use disorder. Arm yourself with the education, support, and resources to cope with a loved one's substance abuse and make peace with the past and present. 
Family Education Program
The Family Education Program is a collaborative effort dedicated to providing quality education and support to families of substance users in our community through regular meetings and programs. We are free and open to anyone with an addicted loved one. We meet virtually every Thursday at 6:30 p.m.
Visit us on Facebook to find out which topics we will cover each week!
Connect With Us
Get added to our email list to get program and event alerts. Discover other resources and support for you and your family.
Family Resource Program
Family Resource Program inquiries
Find a Support Group Near You
Tap the links below to be directed to meeting local and virtual listings for families and friends with loved ones struggling with substance use disorder.
Recommended Reading
Below is a list of publications that we recommend to learn how to heal and grow alongside your loved ones in recovery.
Other Resources
The 20 Minute Guide. 

This is a practical, compassionate, and effective roadmap for those who are concerned about their loved one's substance use, or want to learn ways to prevent it.
Coming Events
Visit The Healing Place Richmond on Facebook for upcoming events! Click here.