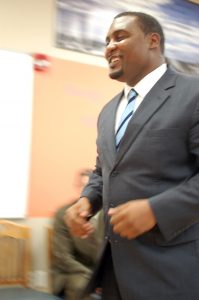 Join us for a Works Commencement Ceremony! These celebrations honor the progress of our Works graduates and signify a new beginning. It is a unique opportunity to hear directly from men and women impacted by CARITAS programs.
Commencement ceremonies are held from 3-4 p.m. at The Healing Place at 700 Dinwiddie Avenue, Richmond, VA. Since March, 2020, Commencement ceremonies are also held virtually through the CARITAS Facebook page.
Thursday, January 13, 2022
Thursday, March 31, 2022
Friday, June 10, 2022
RSVP to Clara Stokes at cstokes@caritasva.org.