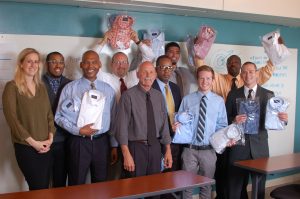 This year's awardee for Foundation Philanthropist of the Year is The Bob and Anna Lou Schaberg Fund, nominated by CARITAS and ACTS. The Fund has been a source of support for many nonprofits dedicated to making meaningful impact on the Richmond community. The Fund was created in 1990 and supports 57 local organizations representing a variety of critical needs in the community, ranging from improved housing, human services, workforce skill development, and community partnership.
The Bob and Anna Lou Schaberg Fund has made a particularly large impact on the issue of homelessness in the region. Along with recognizing the importance of policy making, prevention, shelter, and affordable housing, the Schabergs also understand the importance of operational aspects of nonprofits and readily support these items. This commitment to supporting strong communities through building capacity at dynamic nonprofits makes a truly meaningful impact.
Click here for information about the 20th anniversary celebration of National Philanthropy Day in Central Virginia.