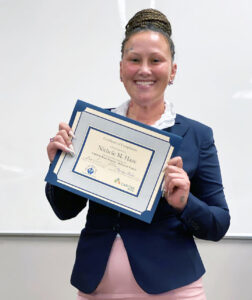 Nichole's journey to alcoholism was swift and severe. After largely avoiding drugs and alcohol, overwhelming responsibility and postpartum depression led her to begin drinking at night. Soon, a habit developed and she began shaking from withdrawal when she woke in the mornings. The disease deepened its grip so far that one day she called an ambulance for herself. 
"If you don't get help, you're going to die," a nurse told her. 
"I tried," Nichole says, "but there wasn't anywhere available." 
The Healing Place for Women had not yet opened and local short-term recovery programs had full waiting lists. As Nichole struggled with acute liver failure and other severe medical issues, she tried to find a healthy environment to continue recovery.  Eventually, a nurse helped her get into a local 90-day program. Nichole successfully completed the program but didn't know where to go next. Going home to her ex-husband, who had a drug history, wasn't an option. The CARITAS Recovery Residences welcomed her. 
"I called and talked to Ben," Nichole recalls. "I immediately felt welcomed and he said he had a bed right away for me as well as an awesome roommate." 
Benjamin Carr is the Recovery Services Senior Manager. He's also an alumnus of The Healing Place for Men who has worked with CARITAS ever since he completed the program in 2018. Today, he leads the VARR-Certified community of 47 sober-living apartments where residents like Nichole support each other in their shared goal of maintaining sobriety. He also ensures every community member who enters is offered Narcan along with a training to prevent overdoses in our community.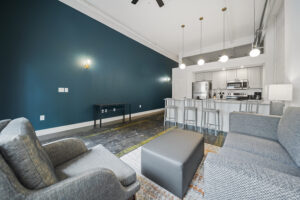 "We find word of mouth is spreading quickly and we're filling a major gap in Richmond," Benjamin says. "We welcome referrals from many organizations in the community, not just our Healing Place participants. As a result, our residents approach recovery in a multitude of ways: abstinence-based 12-step models, Smart Recovery, therapy-based recovery, and medication-assisted recovery." 
"The support is amazing. I felt like there was a person there for each problem I was going through… it's the best move I ever made."
While staying in the Recovery Residences, Nichole heard about CARITAS Works. She enrolled in the 6-week job training and life skills program. 
"They didn't just tell me how to dress, they did personality tests and I learned what I do well," Nichole says. 
Her hospitality skills shined through. Today, Nichole works with a local hotel and is progressing towards a management position.