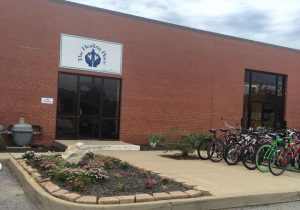 Thank you for your interest in learning more about CARITAS and our four programs. We would love to show you around, introduce you to the amazing men and women we serve, and help you take a closer look at our operations.
Our volunteer team gives tours every Wednesday at 1:00 p.m at 1125 Commerce Road. Please email volunteer@caritasva.org to reserve a spot during this time.
To join us for a private tour, please contact Chief Development Officer Clara Stokes at cstokes@caritasva.org to schedule a time.