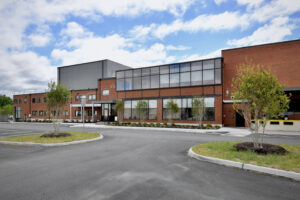 We host private tours every Tuesday at 10 a.m.
Click here to sign up for a tour.
Thank you for your interest in learning more about CARITAS and our five programs! A tour is the best way to understand our work and explore ways you may be able to help. We would love to show you around, introduce you to our staff at work, and showcase the inspiring men and women we serve. During a tour, we can answer questions on a variety of topics and offer you a closer look at our operations and the issues facing our community.
Tips for your Tour
Meet us in the lobby at the CARITAS Center.
The address is 2220 Stockton Street, Richmond, VA 23224.
There is plenty of free parking around the CARITAS Center.
Wear comfy shoes, because we'll do some walking!
Please bring a mask and confirmation of vaccination.