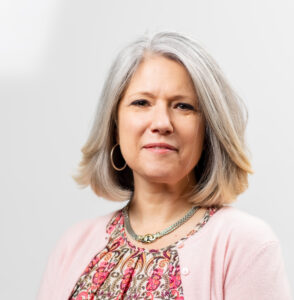 Meet our new Program Manager for The Healing Place for Women: Tara Lloyd.
"My personal mission is to help women recover from a hopeless state of mind and body," Tara says. "Now, my work experience can fully align with my personal mission."
Tara graduated with a communications degree from Virginia Commonwealth University. She has work experience specializing in emotional intelligence, assertive communications, leadership training and women's advocacy programs. Tara is excited to lead the launch for the area's first long-term residential recovery program for women.
"I began my recovery journey nearly 20 years ago," she says. "Through working the steps, sponsoring hundreds of women and connecting with a recovery community, I'm living a happy, joyous and free life, one day at a time. I want to share it with as many women as possible."
The new women's recovery program will be grounded by the same successful and effective peer-to-peer recovery model as The Healing Place for Men, which celebrates 15 years of service to the Richmond community this year. Led by Program Manager Stephen Vicoli, the program includes a workforce development program, a transitional sober living community, and an active Alumni Association to support lifelong sobriety.
"Through the years, we've witnessed the success of the men's program," Tara says. "Thanks to all the supporters, resources and donations, we can now offer hope to so many more women who are suffering."
Tara is working to customize the program in ways that will support needs specific to women including building in resources related to eating disorders, domestic violence, and motherhood.
"Tara will be building a team of women from all walks of life to create a place of healing and trust," says CARITAS Chief Operating Officer Karen O'Brien. "Many, like Tara, have been waiting for an opportunity to be part of this new fabric."
That team will include peer mentors who help bring the peer-to-peer model to life. Programs in Raleigh and Louisville successfully use the same program model.
"I am humbled and honored to be a part of this program," Tara shares, "and so excited to help bring it to the Commonwealth alongside so many talented community leaders and experts. We are confident the new Healing Place for Women will bring women and men together, to rebuild lives, families and help heal our city."