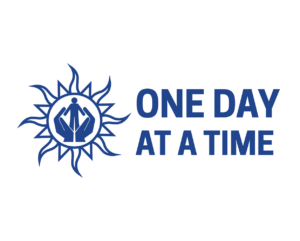 Around the country, agencies like ours join together for a national observance held every September to educate Americans about substance use, recovery services, and ways to live healthy and rewarding lives. CARITAS and The Healing Place are leading local efforts in the Richmond area.
Our theme: One Day at a Time.
Why this theme? Because that's what men and women in recovery say to one another and themselves each and every day. Whether you are in recovery or not, we all know the meaning and power of small moments and big effort. Every day leads to another. What happens when we put 7 days together? How about 365 days? Thousands of days? We create a community that is safe, healthy, and full of hope for us all. 
So, how can you join in? Here are a five ways:
1. Learn how to support your loved ones in recovery.
The first way to take part in recovery month is to support those closest to you in recovery. According to the National Survey on Drug Use and Health (NSDUH), 19.7 million American adults battled a substance use disorder in 2017. That means many of us know someone struggling every day with the disease. If they're in recovery, that doesn't mean they don't still need help. The relapse rate for substance use disorders is estimated to be between 40% and 60%, according to the American Addiction Centers.
There are many ways you can help your friends and family continue to live a life of sobriety. Being available to talk, providing alternatives to alcohol at events, and learning about local resources are just a few actions you can take.
Here is a list of recovery resources in the Richmond area.
This is a helpful article from Psychology Today outlining broader ways to support your loved ones in recovery.
2. Attend an event.
Being a part of the community movement to raise awareness about substance use is another way to make an impact. Volunteer at a recovery program like The Healing Place. Bring your family to a Kickers game on September 7 and say, "Hi" to our staff and volunteers. Invite a friend to our annual Alumni Ceremony on September 26 to hear testimonials first-hand about life in recovery. Your demonstration of support helps create a safer, more supportive community for our friends taking each day in recovery one at a time.
Click here for a full list of events to attend this September.
If you have one of our Recovery Month t-shirts, wear them! Learn more about Recovery Month Sponsorships.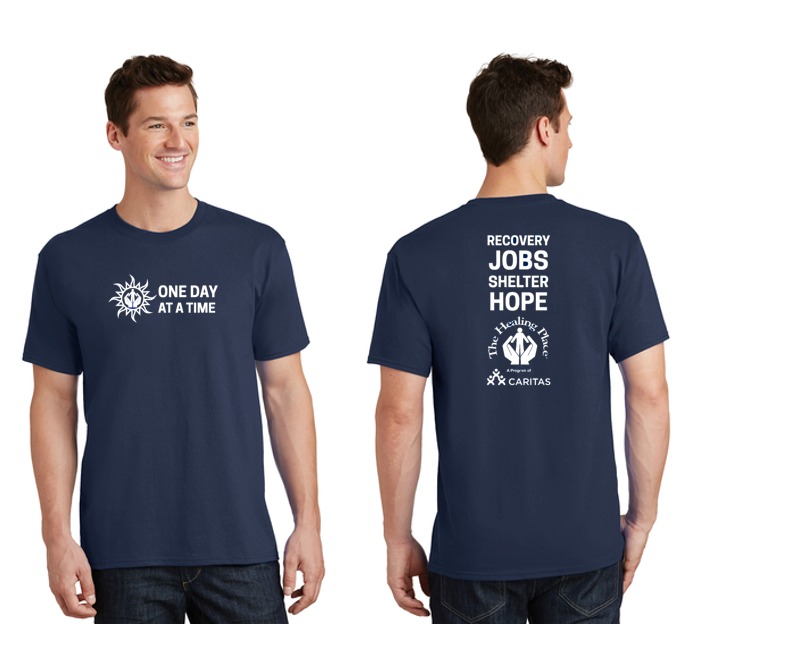 3. Spread the word.
If you aren't able to make it to an event, we'd love your support online! Agencies like ours will be sharing useful information and resources on our social media accounts like Facebook and Instagram. The more you can press "share," comment, and tag your friends and followers, the more people will be exposed to our work. That's important for a few reasons. Firstly, that allows people who may need help find us when they need us. Secondly, it helps supporters like you connect with opportunities to make a difference.
Find us on most social channels under @caritasva.
4. Become a financial sponsor.
Did you know that we can help a man for just $17.20 each day at The Healing Place? That's only $6,270 a year for one person to discover a long, productive life in recovery. Comparatively, it costs $500 a day to house a person in jail, or nearly $30,000 a year. With financial contributions from community members like you, we can provide more than 600 meals a day, lead more than 1,000 recovery classes a year, and so much more.
Make a donation in honor of a friend.
Make a contribution on behalf of your business to become a Recovery Month sponsor.
Email Chief Development Director Clara Stokes for more questions about sponsorship opportunities at cstokes@caritasva.org.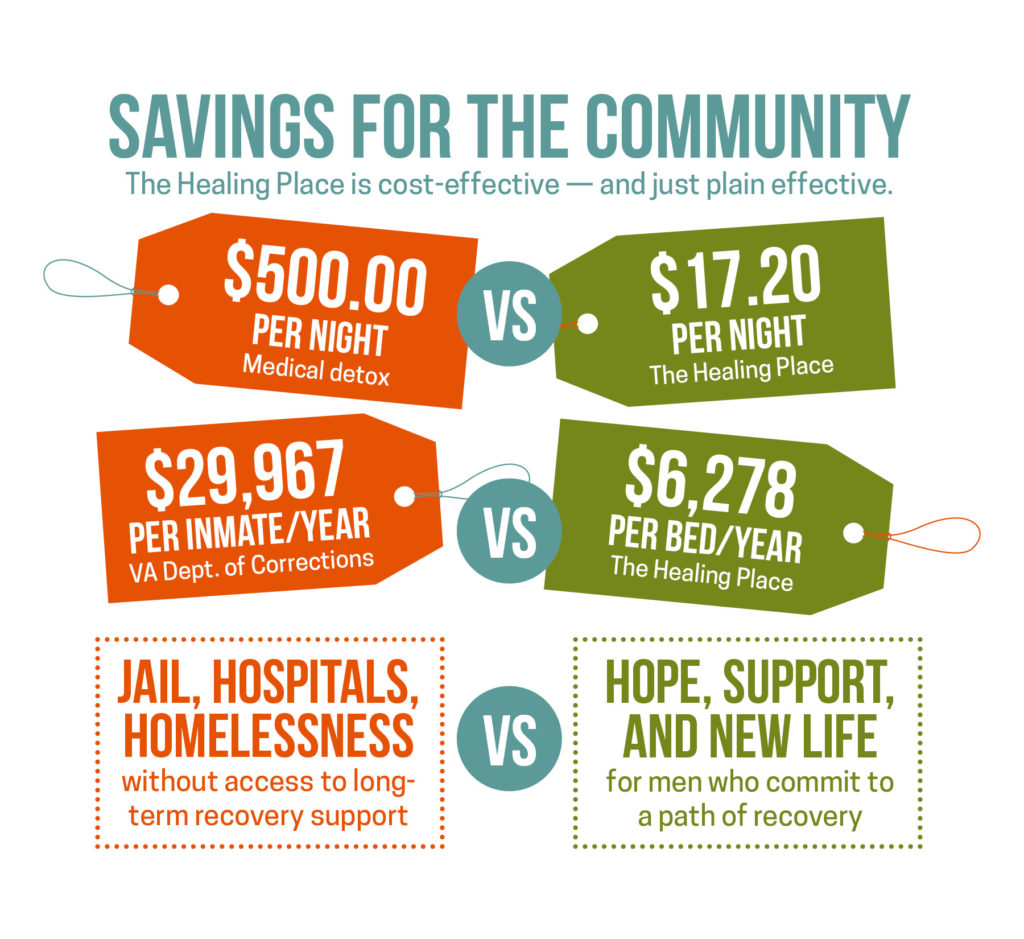 5. Sign up to Volunteer
Like to make a difference with your hands? We understand! More than 1,000 volunteers join us every year to stretch our dollars and reach more people in crisis. Make meals that we can serve to men in our residential recovery program. Teach men and women job skills in CARITAS Works. Volunteer with your family or office by collecting items for the Furniture Bank. There are many more ways to volunteer to support our work in the Richmond community, too.
Click here for the many ways to volunteer with CARITAS.